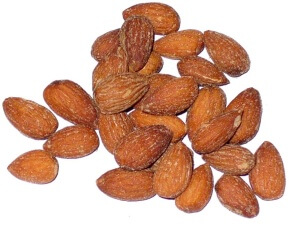 Inflammation can be cured with almonds and other nuts and with fruits as well. All you need to do is eat fruits and nuts in between meals, paticularly almonds and sunflower seed. Both of them are said to be high in omega-3 fatty acids.
In addition, consider replacing all processed snacks with a wide array of nuts and fruits. Research has proven that the antioxidants present in fresh fruits and veggies can help combat free radicals that can cause cellular damage.
According to Dr. Chauncey W. Crandall IV, director of preventative medicine at the Palm Beach Cardiovascular Clinic in Florida, a handful of almonds a day can help lower a person's LDL cholesterol levels. Almonds are loaded with vitamin E, fiber and protein — these are nutrients needed to keep your heart health at its highest. Crandall added that you can use almod flour instead of wheat flour to help incorporate almonds in your daily diet.