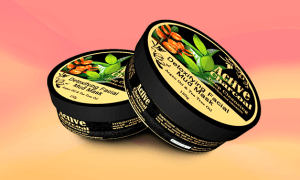 Specifications: Face mask containing Activated Charcoal, Tea Tree Oil and Argan Oil, 150g packed in 200g container.
Product Description: Natural and Organic Active Charcoal Deep Cleansing Detoxifying Facial Mud Mask with Argan Oil and Tea Tree Oil.
Package inclusions: Mudmask, Resealable Plastic, Cacha Pouch, Spatula, Headbands, Ebook.
Website: N/A
Pricing: Php 646.00/$13.76 – Php 450.00
100% Natural and Organic Skin Care Treatment
As the mud gently dries on your face, it draws and soaks up gases and toxins it comes in contact with. Its restorative component leaves your face clean, blemish free and a clearer complexion every after application.
No more expensive spa treatments required for optimum skin care!
THE BENEFITS ARE COUNTLESS!
A weekly mud-mask will diminish and heal the most common skin issues.
* Anti-aging
* Removes Blackheads, Pimples, Acne, Breakouts and even Psoriasis.
* Tighten Pores
* Reduce Wrinkles
* Promote Youthful, Natural Skin
Why compromise your health with products that contain chemicals?
Our ACTIVATED CHARCOAL MUD PACK contains only 100% pure and certified organic ingredients – free of sulfates or chemicals of any kind.
Our ACTIVATED CHARCOAL MUD PACK is only the first step in your journey towards a beautiful, healthy you.
FREE BONUS EBOOK WITH YOUR PURCHASE!
Pages of helpful and useful information about activated charcoal and how it can help you and your family will provide you with an extensive knowledge you have yet to discover about activated charcoal.
YOURS for FREE!
Begin Your All Natural Skin Care Treatment Today.